The TIARA Talent tech star Awards
The TIARAs recognise and celebrate excellence in the recruitment and talent acquisition industry
The Talent Tech Star Awards shine a spotlight on the best solutions for employers and recruiters.
Join our campaign to highlight the vital role of talent tech in releasing human potential.
Entries for the 2024 Awards will be open in January!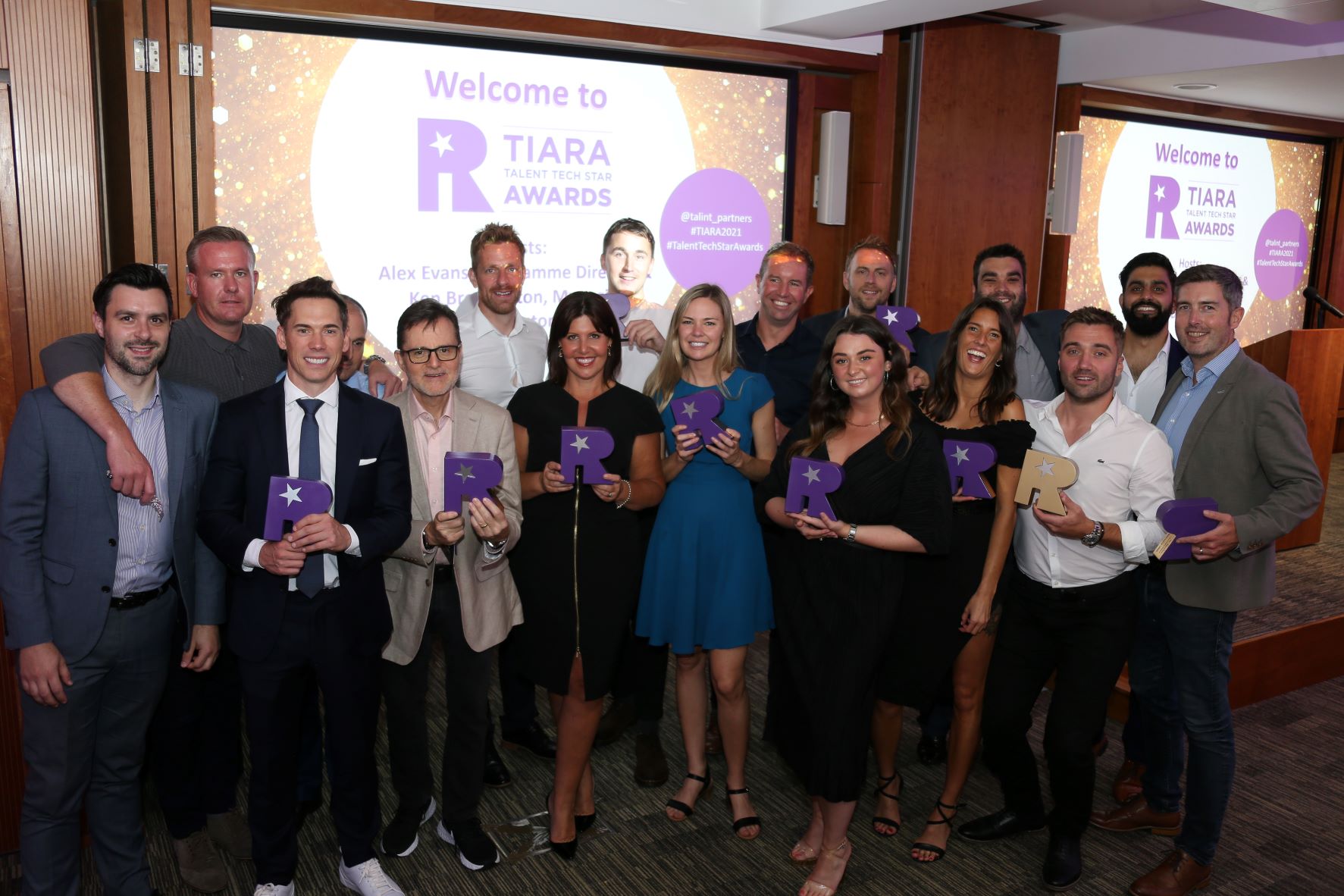 TIARA TALENT TECH STAR AWARDS
The TIARA Talent Tech Star Awards shine a spotlight on the best HR and Recruitment technology solutions for employers, recruiters, candidates and contractors. Our campaign highlights the vital role of Talent Tech Stars in improving recruitment and productivity, and the value of their contribution to the UK economy.
This year's TIARA judges bring together an influential group of senior HR and Recruitment industry leaders, investors, and advisors to make a TIARA Talent Tech Star Award a powerful and prestigious endorsement. Each entry is judged in context of employee excellence, innovation, client service, business growth, and purpose.
Unifrog sat down with TALiNT international for an exclusive interview following their multiple wins at this year's TIARA Talent Tech Star Awards. They secured top honours at
Read More »
200 HR and RecTech finalists celebrate excellence and innovation at live Gala Dinner at the Montcalm Marble Arch 14 companies crowned winners with 6 highly commended by
Read More »
50 talent tech market leaders & challengers shortlisted in 13 award categories Judges from across the talent ecosystem will review and debate the best in each category
Read More »
Devyani is the CEO of the HR TECH Partnership, an AI based, innovation and investment venture around the Future of Work. She is Audit Chair at Norman Broadbent Plc, REMCO at BQF, Law Society and a Board Mentor with Criticaleye.
Prior to this, Devyani has been Group Human Resources Director/CHRO in international FTSE organizations such as BSI, Rolls Royce, British Gas, AT&T, Citibank and Price Waterhouse. Devyani has been featured in the 2021 '100 Digital Influencers around the Future of Work', 2020 Asian Women Leaders List, the 2017 Financial Times "Ethnic Minority Leaders List" and the 2016 , "FTSE 100 'Women to Watch " list by Cranfield Business School.
Parveen Dhanda is Ecosystem Director at Innovate Finance, the independent industry body that represents and advances the global FinTech community in the UK. 
Parveen mentored CEOs as part of the Cherie Blair Foundation, following her Executive MBA, and she was the Chair for Cass Entrepreneurs Network. Prior to this, Parveen worked in the IT sector for 18 years as a Global PM and running the London City Incubator at City University.