The TIARA Talent tech star Awards
The TIARAs recognise and celebrate excellence in the recruitment and talent acquisition industry
The Talent Tech Star Awards shine a spotlight on the best solutions for employers and recruiters.
Join our campaign to highlight the vital role of talent tech in releasing human potential.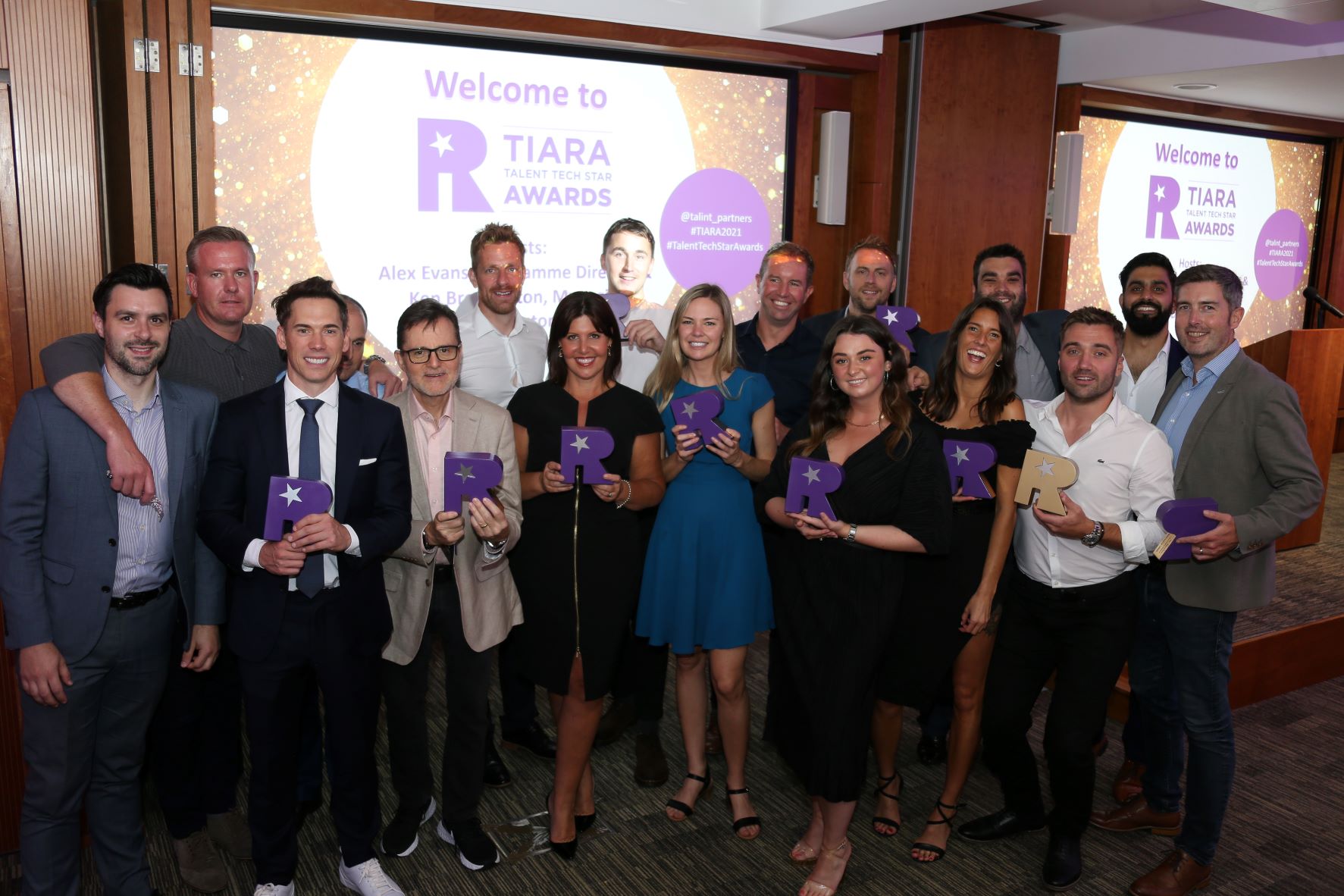 TIARA TALENT TECH STAR AWARDS
The TIARA Talent Tech Star Awards shine a spotlight on the best HR and Recruitment technology solutions for employers, recruiters, candidates and contractors. Our campaign highlights the vital role of Talent Tech Stars in improving recruitment and productivity, and the value of their contribution to the UK economy.
This year's TIARA judges bring together an influential group of senior HR and Recruitment industry leaders, investors, and advisors to make a TIARA Talent Tech Star Award a powerful and prestigious endorsement. Each entry is judged in context of employee excellence, innovation, client service, business growth, and purpose.
120 HR and Recruitment technology firms attend live Gala Lunch at the Kings Fund 11 companies crowned winners with 11 highly commended by panel of 20 judges
Read More »
35 top performing talent tech providers shortlisted in 13 award categories   20 judges will choose the Talent Tech Champion of Champions from all category winners   All winners
Read More »
Nominations for the TIARA 2021 Talent Tech Star Awards will open on 4th February, with several new award categories added to this year's campaign. "The TIARA Talent
Read More »
Martin McCourt has spent over 40 years working at the heart of British-based manufacturing, design and marketing and now holds a number of chair and NED positions.
Martin was the CEO of Dyson for 15 years, transforming it from a single product, single market producer into one where 80% of the business came from over 60 markets around the world. In 2010, he was recognised as UK Leader of the Year at the National Business Awards.
During the last decade, Martin has been a NED or chairmen at companies including Equatex, Venture Founders, Headbox and Learning Curve Group. He currently sits on the board of Pure Electric, Tharsus, Weber, FreeFlow Technologies and Lightfoot.
Devyani is the Managing Partner of the HR TECH Partnership. Its People TECH Fund invests in Employee/Talent Digital Technology start-ups and its Human Capital Digital Innovation Hubs help corporates/HR teams learn and experiment around the 'Future of Work'.
Prior to this, Devyani has been an International and multi-sector Group CHRO and board member for organizations across various industries such as Citibank, AT&T, British Gas, Rolls Royce and Petronas. Devyani is considered a Thought Leader around the Future of Work and blends a unique perspective of digital innovation/investment along with the practical perspective of a practitioner.
Parveen Dhanda is Head of Programmes (Founders' Network, Rising Stars, Fintech, Cyber, Applied AI  Upscale & Future Fifty) at Tech Nation, which supports companies including Just Eat, Shazam, Zoopla and Skyscanner.
Parveen mentored CEOs as part of the Cherie Blair Foundation, following her Executive MBA, and she was the Chair for Cass Entrepreneurs Network. Prior to this, Parveen worked in the IT sector for 18 years as a Global PM and running the London City Incubator at City University.